Playground introduction
Open automation playground desktop is a fully preconfigured virtual desktop environment for testing and learning how Robot Framework could be used to implement business process automation with Camunda Platform.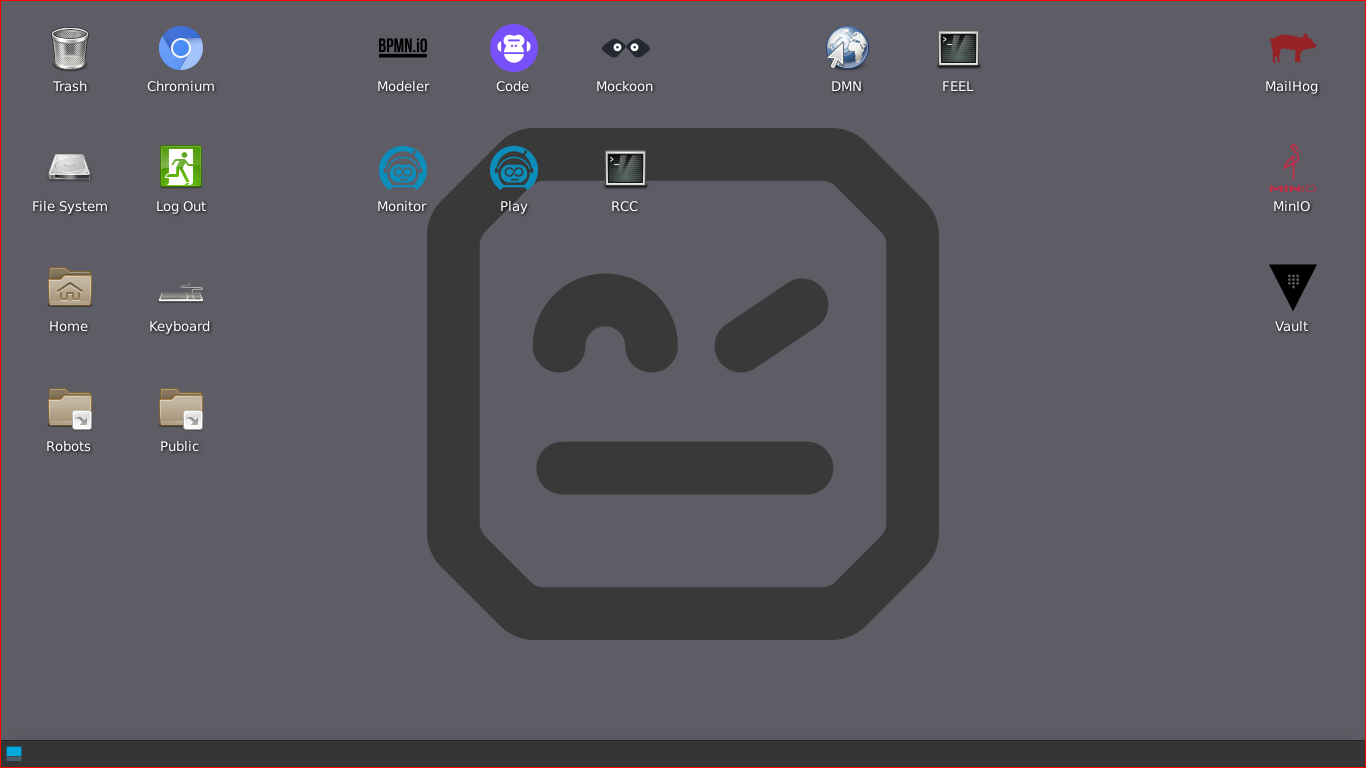 Technically, the playground desktop is a NixOS based Xfce Desktop Environment, configured to look minimal and simple. To make it easier to ease focus on learning.
Tip
Do not try to manually update the applications on the playround, or install new ones. Take it as a managed environment.